Nah… I'd rather pass on those, BUT…. after suffering really bad and ending up in bed this afternon, I am wide awake this evening…
 And, apparently, feeling quite creative/resourceful!  I was putting stuff away that the Littles had taken out, when I noticed that Greyson was doing some "math flashcards" (they have the simple problem, shown in pictures, "such as three fish – two fish =" and a blank to fill in the answer).  Not all the answers were right obviously, BUT he was definately INTERESTED.  I also noticed (while cleaning up) that he had found some colouring pages and had coloured quite nicely on LOTS of them… so he must like colouring AND math, right?  
Now, I know what you are thinking I'm going to say… you're thinking I'm gonna say that we could do up some colour by numbers using math equations… NOPE!  I had an even more "fun" idea… and less frustrating, imho.
 Math Hidden Colouring Pages!
Look…. FIRST I drew a picture and covered it with post it notes (which just touched to overlapping) and wrote math equations on them: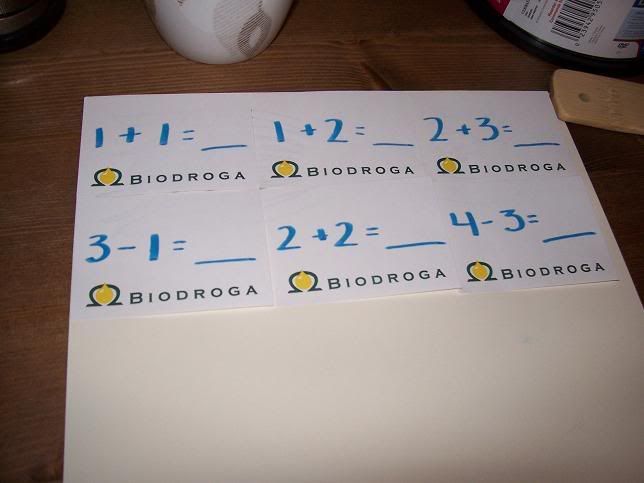 THEN, as he DOES the math equations (CORRECTLY)… he gets to peel off that part of the picture!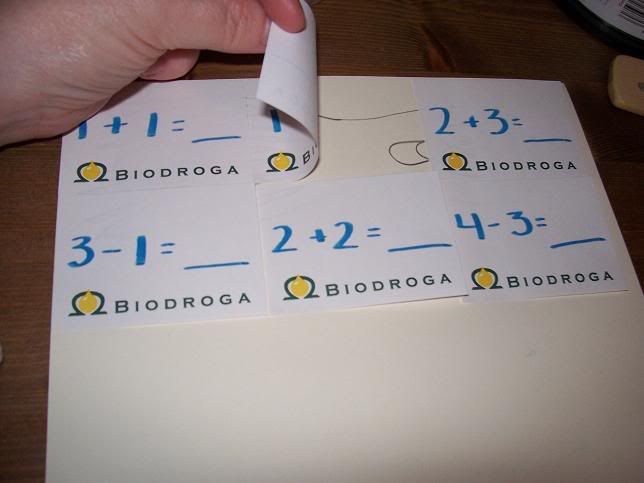 THEN when he's done… he has a picture to colour as a REWARD for working hard at his math!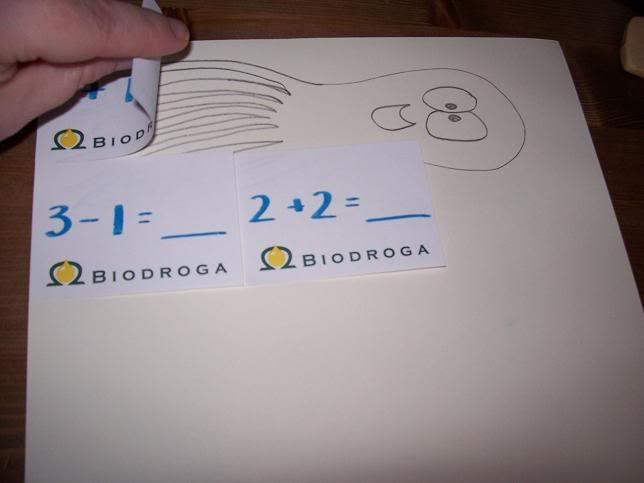 How stinkin' clever is that?  I'm POSITIVE there are lots of other creative Moms who have thought of this first… and NO, I will not be using my DH's work post-it notes for my son's math… this was a quick mock-up to show you what I mean.  I'm going to get some coloured ones and vary the colours for each problem… make it more fun.  But as  you know from past posts… I'm the Mock-Up Queen!  LOL!
Hope this blesses you!